"The Mr. Fix-It of Computers"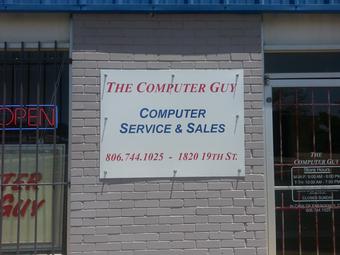 The Computer Guy is locally owned and operated by a veteran of the United States Air Force and Texas Tech alumnus.
We service and repair all name brand computers, custom built computers, desktops, laptops and Intel-based Macs.

We specialize in laptop screen repair/replacement (next day service on most screens) and dc jack repair/replacement!

We also specialize in Windows/ macOS password removal/reset. 
We can also remove some BIOS passwords. Lubbock's best Computer Store!
Call 806.744.1025 to talk to the best of the Computer Stores in Lubbock!

Lubbock Computers (.com) has merged with The Computer Guy and is now at the same location.